| | |
| --- | --- |
| ID | #1653125419 |
| Added | Sat, 21/05/2022 |
| Author | July N. |
| Sources | ufomeldpunt.nl |
| Phenomena | |
| Status | |
Initial data
Initial information from sources or from an eyewitness
Incident date:
20.05.2022 22:45
A bright white dot followed by a red dot was noticed by an eyewitness from Helmond:
A bright white dot, like Jupiter, followed by a red dot, like the Polar Star. Both had the same speed. The speed resembled flying satellites. They were right above me. After 30 seconds, the red dot suddenly accelerated in the same easterly direction. The white dot kept the same speed. First the red dot disappeared from the field of view, then the white one.
Original news

Een hel witte punt met daarachteraan een rode punt.

HELMOND, NB — Hel witte punt als jupiter met daarachteraan een rode punt als de poolster. Ze hadden beiden dezelfde snelheid. Snelheid leek op die van overvliegende satellieten. Ze waren pal boven me. Na 30 seconden versnelde de rode punt ineens in dezelfde oostelijke richting. Witte punt hield dezelfe snelheid. Eerst verdween de rode punt uit beeld daarna de witte.
Hypotheses
List of versions containing features matching the eyewitness descriptions or material evidence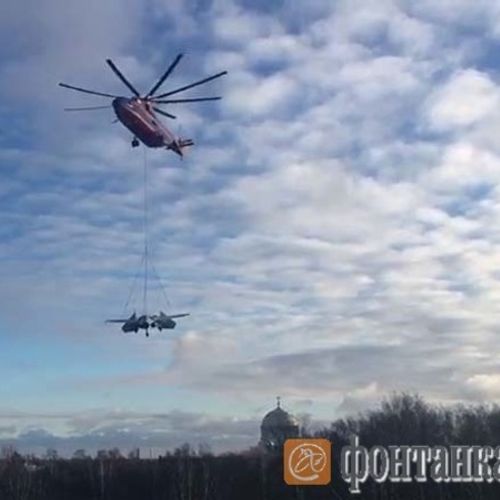 An aircraft is heavier than air for flights in the atmosphere (and outer space (e.g. An orbital aircraft)), which uses the airframe's aerodynamic lift to keep itself in the air (when flying within the atmosphere) and the thrust of the power (propulsion) installation for maneuvering and compensating for the loss of total mechanical energy on drag.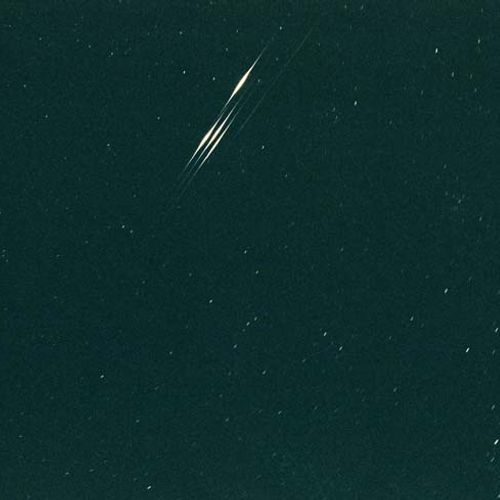 Ordinary satellites, which often look like single not very bright luminous dots moving smoothly in the night sky, are quite often mistaken for UFOs. After the Starlink satellites were launched (a system of near-Earth satellites developed by SpaceX, in order to create a cheap and high-performance satellite Internet communication channel and technical transmitters for receiving and transmitting signals from Earth and orbit), it became possible to observe groups of satellites (up to 60 pieces) flying one after another.
Investigation
Versions testing, their confirmation or refutation. Additional information, notes during the study of materials
The white dot can be a satellite or the ISS (it moves from west to east), and the red dot can be an airplane (it has a red lamp in the ESPO).
Resume
The most likely explanation. The version, confirmed by the investigation
Not enough information
---
Log in
or
register
to post comments