Initial data
Initial information from sources or from an eyewitness
Incident date:
17.06.2007
San Pascual. On June 17, 2007, this cigar-shaped object was photographed by several witnesses. Its color was yellow-metallic and bronze in the lower part. 
After 30 seconds, the object turned in the opposite direction and then flew back and forth several times before turning its nose 45 degrees into the air and quickly disappearing up and out of sight.
Original news

San Pasqual

EnDen 17. juni 2007 blev dette cigar-formede objekt fotograferet, da det passerede et par vidner. Dets farve var gul-metallisk og bronze-farvet i bunden. Efter 30 sekunder vendte objektet om i modsat retning og derefter fløj frem og tilbage nogle gange, hvorefter det vendte næsen 45 grader op i vejret og forsvandt opad og hurtigt ud af syne.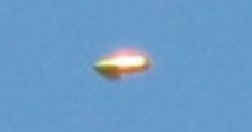 Hypotheses
List of versions containing features matching the eyewitness descriptions or material evidence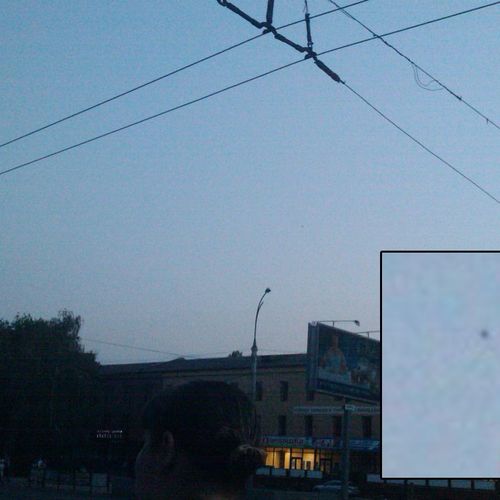 Balloon — aircraft (balloon), which is used for the flight gas, which is lighter than air.
Balloons - different sizes and shapes size toy, often made of latex. Is inflated with air or other gas. If the gas is lighter than air, the ball gains the ability to fly. The photo looks like a small dot. The colors and the opacity depends on the texture and color of the ball.
Investigation
Versions testing, their confirmation or refutation. Additional information, notes during the study of materials
Not enough information
Resume
The most likely explanation. The version, confirmed by the investigation
Not enough information
---
Log in
or
register
to post comments