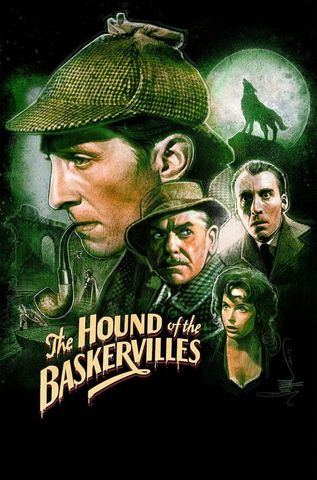 | | |
| --- | --- |
| Added | Sun, 15/05/2022 |
| Release date | |
| Original title | The Hound of Baskervilles |
| Феномены | |
| References | |
The Hound of Baskervilles is a horror film released in 1959 by Hammer Film Productions. The film is an adaptation of the novel of the same name by Arthur Conan Doyle.
England, the end of the XIX century. A curse has been hanging over the Baskervilles since the time when Sir Hugo Baskerville stabbed a girl with a knife who did not want to be with him. Since then, the ghost of a huge terrible dog appears in the swamps.
Sir Charles Baskerville is found dead, and Sir Henry remains the only representative of the family. He fears for his life and turns to the brilliant detective Sherlock Holmes for help. He finds out that a fugitive criminal lives in the swamps, as well as someone named Stapleton…
Phenomena in artwork: Black Shaq
According to legend, a curse in the form of a huge dog pursues representatives of the Baskervilles.
The main villain of the film passes off as a demonic dog an ordinary dog of a large breed in an intimidating mask, which he incites against the last known representative of an ancient family.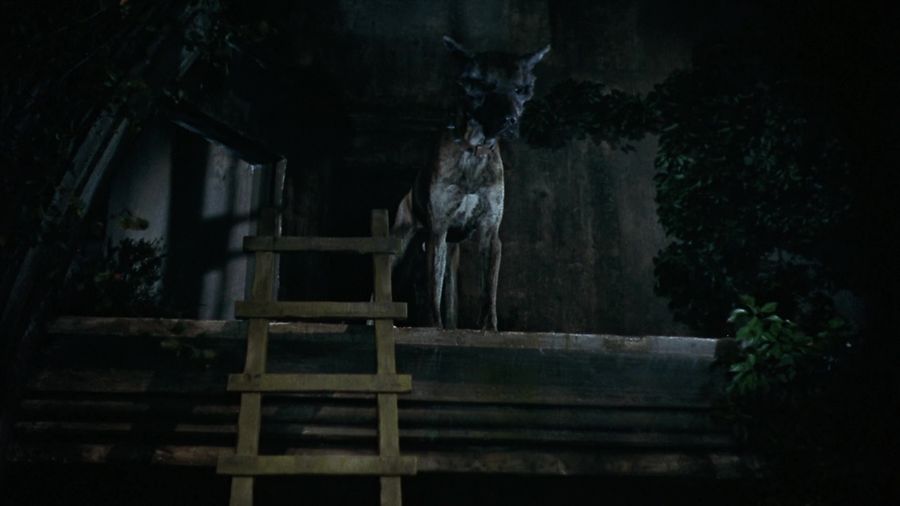 A dog in an intimidating mask
Source:
Кадр из фильма "The Hound of the Baskervilles" (1959)
---
Log in
or
register
to post comments