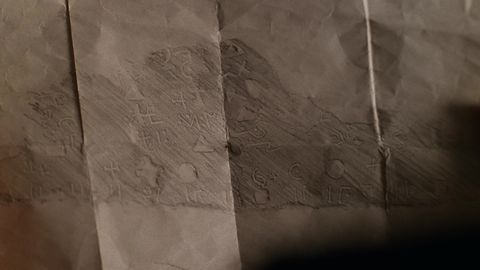 | | |
| --- | --- |
| Added | Wed, 20/04/2022 |
| Release date | |
| Original title | The X-Files (season 6, episode 22) |
| Феномены | |
| References | |
"Biogenesis" is the twenty–second (and last) episode of the sixth season of the TV series "The X-Files". The episode introduces new aspects of the main "mythology" of the series and is plot-important along with the first two episodes of the seventh season.
The scripts of all three episodes were written by Chris Carter, who was fascinated by the theory of the involvement of aliens in the greatest extinctions of living organisms that took place millions of years ago on Earth.
Agents Mulder and Scully investigate a strange fragment with symbols resembling the writing of the Navajo Indians, brought from Ivory Coast and discovered at the site of the death of an African scientist.
Mulder develops mental health problems, which leads to the need to seek help from Agent Foley.
Scully's determination to refute the theory that life on Earth appeared thanks to aliens leads her to the dying Albert Hostin in New Mexico. He deciphers the symbols on the wreck and discovers that they include passages from the Bible and a map of the human genome.
At the end of the episode, Mulder ends up in a psychiatric hospital, and Scully suddenly decides to go to Africa.
Phenomena in artwork: Poltergeist
A fragment of a spaceship found in Africa, covered with strange symbols, causes phenomena similar to the manifestation of a poltergeist. It spontaneously rotates in place and flies at high speed. Two fragments, being next to each other, are joined and fused at the seam.
A fragment of a spaceship that causes poltergeist phenomena
Source:
Кадр из сериала "The X-Files" (сезон 6, эпизод 22)
Phenomena in artwork: UFO
Off the coast of Africa (near the Ivory Coast), a submerged alien spaceship is discovered, the surface of which is covered with strange symbols. In the next series it will be found out that these symbols contain a huge array of information, including the complete human genome, sacred texts of different religions, etc.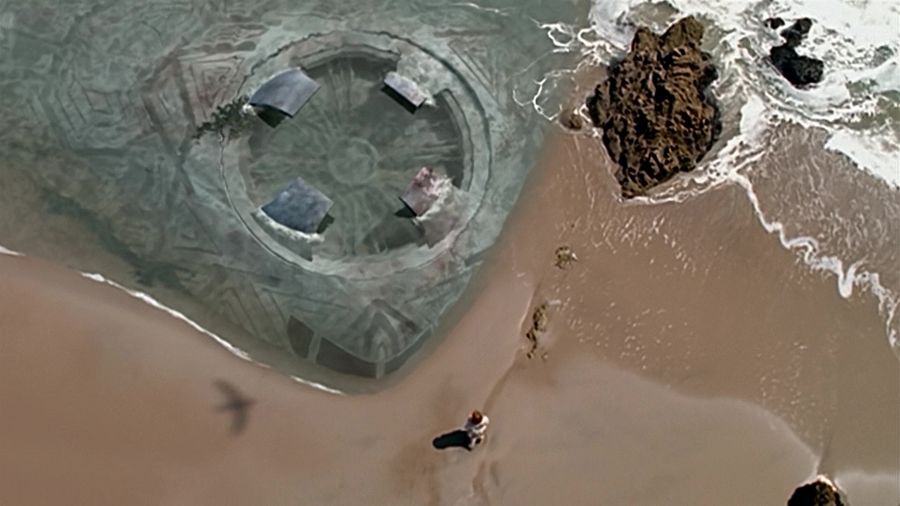 An alien spaceship sunk off the coast of Africa
Source:
Кадр из сериала "The X-Files" (сезон 6, эпизод 22)
---
Log in
or
register
to post comments