| | |
| --- | --- |
| Added | Sat, 04/09/2021 |
| Источники | |
| Дата публикации | |
| Феномены | |
Several world religions recognize reincarnation (rebirth after death in a new body), but no convincing evidence for this has ever been presented.
Nevertheless, many people believe that such a thing exists, including their own children often convince them of this.
Recently, British comedian and podcaster Dan Schreiber tweeted the following post: 
"I had an interesting conversation tonight, before going to bed, with my 3-year-old child. "Dad, I had a family a long time ago, and my mother's name was Sochi, and my name was Anke, but then I died, and now I'm here with your family," he told me.
In the continuation of this post, a clearly frightened Dan wrote:
"Anyway, if anyone needs me now, I'll be in the bathroom washing my soiled pants for the rest of the night."
Later, Dan Schreiber told reporters that he and his wife started talking to their son about what he told them and asked him to tell even more about the time when his name was Anke. And the boy named other members of his "past" family by name, and also stated that they lived on the seashore.
In the comments to this post, many similar stories were published from Dan's subscribers. Including from the star of the TV series "Call the Midwife" Stephen McGann:
"We had very similar conversations when my son was very young. He said, " When I was Andrew." It happened when he once watched the cartoon "Anastasia" (about the supposedly surviving Russian Princess Anastasia Romanova), and then pointed his finger at the screen and said "That's where I lived when I was Andrey." Children are terrible..."
Podcast producer Andrew Harrison wrote the following: 
"A friend of my friend once noticed a slight twitch of her little daughter's face and said to the girl," You looked just like my mother when you did this." And her daughter said in response, " I was your mother."
User Sarah Cloyce shared the following frightening story: 
"My niece did this. She told us how sad it was for her to die in the water and leave her old mom and dad, but she was happy that she has us now."
Another user wrote:
"My mother and sister were riding in a taxi with my nephew when he was about three years old. He pointed to the jewelry store Claire's Accessories and said: "When I was a big boy and I was a firefighter, I went to this pet store." An elderly taxi driver almost crashed the car and said that it really used to be a pet store when he was a child."
User Tracy Caldwell not only shared her story, but also attached a photo to it as proof: 
"My 3-year-old son once built a VERY realistic old factory out of wooden blocks and said: "This is where I worked when I was still alive." 
And this is a story from the user John Kennedy:
"When my younger brother was little, he told my mother: "This is the place where I died, Mommy." At that time, she was bathing him in the bath. 18 months before his birth, she was pregnant with another child and she had a miscarriage in the bath."
A story from a woman named Bev Palfreyman:
"We called our daughter" Spooky "(spooky- "creepy"), because she told about her two previous lives at the age of 3 to 5 years. And after we got into a small car accident in which no one was injured, she remained completely calm, saying that her friend told her that this would happen, and that we would all be fine."
A story from Joanna:
"My boy told me at about 3 years old that he was taken to a room where you choose your future parents. He said that there are a lot of photos of people there, and he chose me for my smile. He thought that people remember this later and that this is completely normal. He also described the faces of other parents to me."
A story from Kay Walpole:
"Once, when my son was about three years old, we danced with him jokingly, putting his feet on my feet, and he said: "Mom, I remember when I was big and you were little, and we danced the same way." The only person I danced with like that is my grandfather."
A story from user Claire Elliot:
"When my son was little, he never liked to cut his toenails. Before that, he began to physically shake, he literally had a panic attack. He once said that it was because when he was a soldier, his toenails were pulled out."
User @lizkybusiness wrote:
"When my brother was 2 or 3 years old, he told my mother that he had a mother and a family, until "people with dogs came to our village and forced us to take trains, and it was so hot that I fell asleep, and now you are my mother." It was so frightening."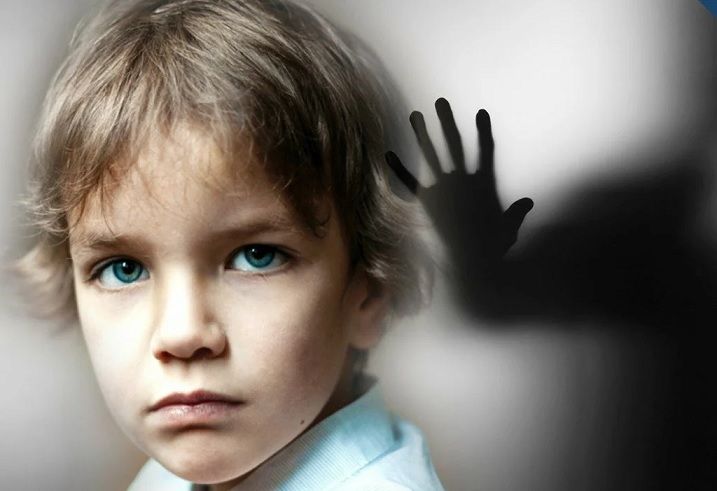 Новости со схожими феноменами
---
Log in
or
register
to post comments