ID
#1568992539
Added
Fri, 20/09/2019
Author
July N.
Sources

ufo-com.net

Ночь. Улица. Фонарь. Пришелец... // Советская Белоруссия. 1998. № 119-120. С. 21.

Phenomena
Status
Initial data
Initial information from sources or from an eyewitness
2005. Gomel district, village teryukha. From year to year, the family N. summer moved from the city to the country. And this summer everything would be as always, if... if one day the attention of the family was attracted by the orderly ticking of the old clock with a pendulum.
The paradox is that such hours in the country was not in sight. And yet something persistently loud Tikal inside the normal wall. "I guess posting something is amiss" — decided the head of the family. And without delay fully replaced the wires. However, the "clock" continued to "go." This is a strange ticking, considered the head of the family, had to have some cause and explanation. But had not. But because it got on my nerves. Not surprisingly, the wall was soon dismantled. And still found nothing.
The old walls made new. And the ticking has not kept itself waiting. "Apparently, it's a poltergeist" — followed by a General conclusion and as a consequence — the feeling of threat of the unknown.
Meanwhile, the summer was coming to an end. The family returned to Gomel and pleasure "relished" the silence. But not for long. "Watch" oriented in space, found a favorite with owners and now with a new force. So the owners, tired of fighting with "the clock" turned "where you want" in "Phaeton".
Alexei Yazykov was seriously interested in the unusual manifestation of a poltergeist. Two nights pored over a new device that measures sound pressure level. To visit, everything was ready. But...
As you might expect, hates the poltergeist researchers -- Ghost hunters. And maybe afraid. Cost ufologists appear in the apartment — "the clock" is gone. And like forever — fortunately owners. There was only the testimony of numerous witnesses.
Translated by «Yandex.Translator»
Hypotheses
List of versions containing features matching the eyewitness descriptions or material evidence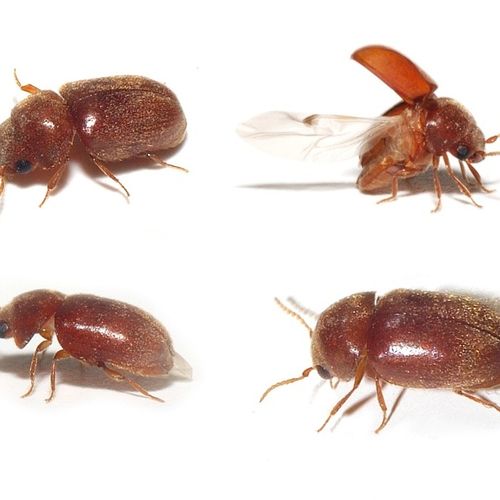 "The death clock" — so many peoples called "ticking" sounds of furniture and some household grinders/
Translated by «Yandex.Translator»
Investigation
Versions testing, their confirmation or refutation. Additional information, notes during the study of materials
Most likely, it was the sound of the borer beetle, judging by the description.
Translated by «Yandex.Translator»
Resume
The most likely explanation. The version, confirmed by the investigation
Not enough information
Phenomena:
Brownie
Poltergeist
Incident date:
28-07-2003
---
Log in
or
register
to post comments