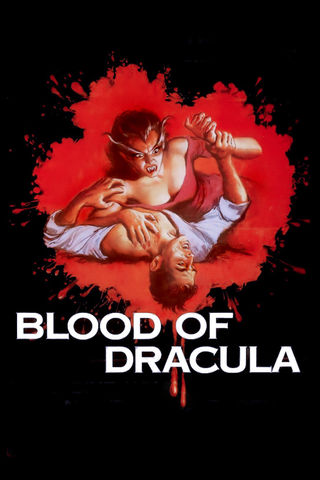 | | |
| --- | --- |
| Added | Fri, 06/05/2022 |
| Release date | |
| Original title | |
| Феномены | |
| References | |
"Blood of Dracula" (English: "Blood of Dracula"; in the UK, the film was released under the title "Blood Is My Heritage") is an American black–and-white horror film of 1957.
Six weeks after her mother's death, the father of 16-year-old Nancy Perkins marries Doris and decides to send her daughter to a boarding school for girls.
Ms. Branding, a high school chemistry teacher, is writing a dissertation that there is a "terrible force" "strong enough to destroy the world, hidden inside each of us." Does she hope? that if she can prove the existence of this force, the scientific community will refuse to experiment with nuclear and other weapons of mass destruction. She talks to Nancy and wins her trust. She then asks Nancy if she can hypnotize her, and Nancy agrees. Branding puts an amulet around her neck, which she received from the Carpathians; according to her, it is able to heal and destroy, as well as release frightening forces. Nancy looks at the amulet and falls into a trance state; Branding orders the girl to always obey her.
Later, Eddie, who works at the school as a gardener, and two local boys, Tab and Joe, sneak into the girls' room, who have arranged a party on the occasion of Nancy's dedication. In a nearby building, Branding hears a noise and, despite the distance, hypnotizes Nancy again, turning her into a vampire. The party is interrupted by Miss Rivers, who is responsible for discipline, who then sends one of the students named Nola to the basement to get reagents for tomorrow's lesson. In the basement, Nola is attacked and killed.
The next morning, an investigation begins, which is led by Police Detective Sergeant Stewart. Nancy can't wake up until Branding tells her to get out of bed. When a girl tells about a nightmare she had, Branding orders her to forget about it.
At police headquarters, the coroner informs Lieutenant Dunlap that he has found two stab wounds in Nola's jugular vein, and that Gervta's body has been drained of blood. A young assistant coroner Mike, who shared a room in medical school with "an exchange student from a small town in the Carpathians," recalls his neighbor's stories about vampires. However, Dunlap does not take this theory seriously.
Later, the girls organize a Halloween treasure hunt at the local cemetery. Nancy turns back into a vampire and kills Terry and Tab. The police subject all the girls to a lie detector test. However, Branding with the help of remote hypnosis manages to change Nancy's answers to police questions.
Back at school, Nancy, confused and frightened by her transformations, begs Branding for help. But she assures the girl that the experiment will end soon, and that she will be proud of her role in saving humanity from self-destruction. The representative of the state threatens to close the school because of unsolved murders. Nancy's abandoned boyfriend, Glenn, arrives at school, alarmed by the news of the murders. However, Nancy shows a cool attitude towards him – she is afraid that she may suddenly have a desire to kill him.
Leaving Glenn in the room, Nancy goes to Miss Branding's lab and begs to be relieved of the need to continue the experiment. Branding refuses and again hypnotizes Nancy, who turns into a cruel vampire. However, this time she attacks Miss Branding herself and strangles her to death with an amulet chain. During the struggle, Branding pushes Nancy away; she falls on the sharp leg of a chair, which pierces her through. Nancy is dying.
Phenomena in artwork: Servodata
A schoolteacher is able to hypnotize a girl with the help of an ancient amulet from the Carpathians, remotely control her behavior and even turn her into a vampire.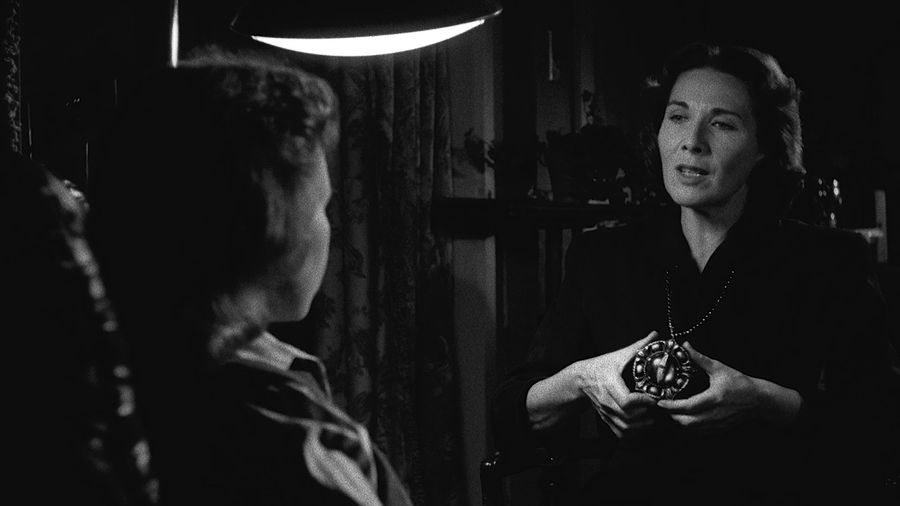 A schoolteacher hypnotizes a girl with an amulet brought from the Carpathians
Source:
Кадр из фильма "Blood of Dracula" (1957)
Phenomena in artwork: A vampire
A girl hypnotized with the help of an ancient amulet brought from the Carpathians turns into a vampire. Under the influence of a hypnotist, she attacks people and sucks their blood, leaving two punctures on the jugular vein. In this state, the girl does not control herself and cannot free herself from the influence by willpower.
In the process of transformation, the appearance of the girl changes: she grows long teeth, enlarges eyebrows, sharpens facial features. The transformation happens almost instantly. Immediately after the attack, the girl assumes her natural appearance, while she has memories of what happened.
The vampire dies after falling on the sharp leg of a chair, which pierces through her chest.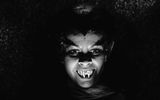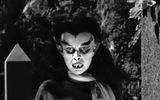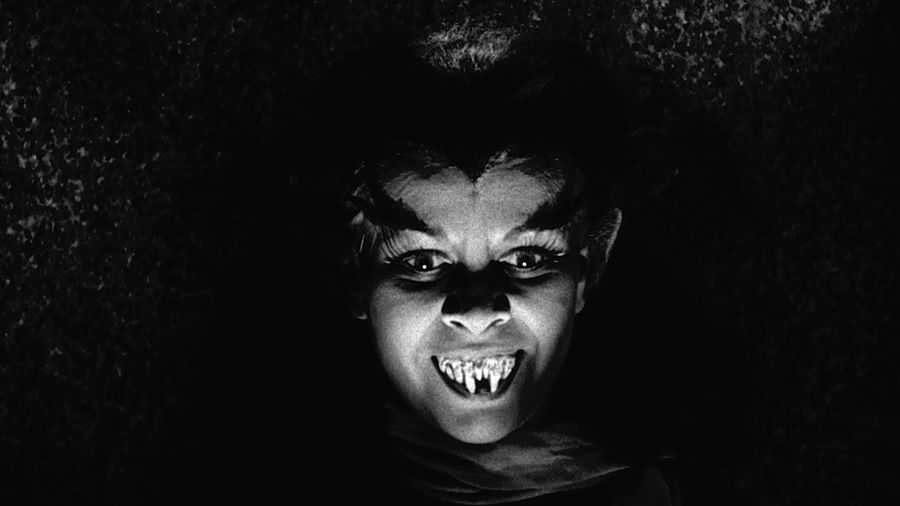 Duvushka turned into a vampire
Source:
Кадр из фильма "Blood of Dracula" (1957)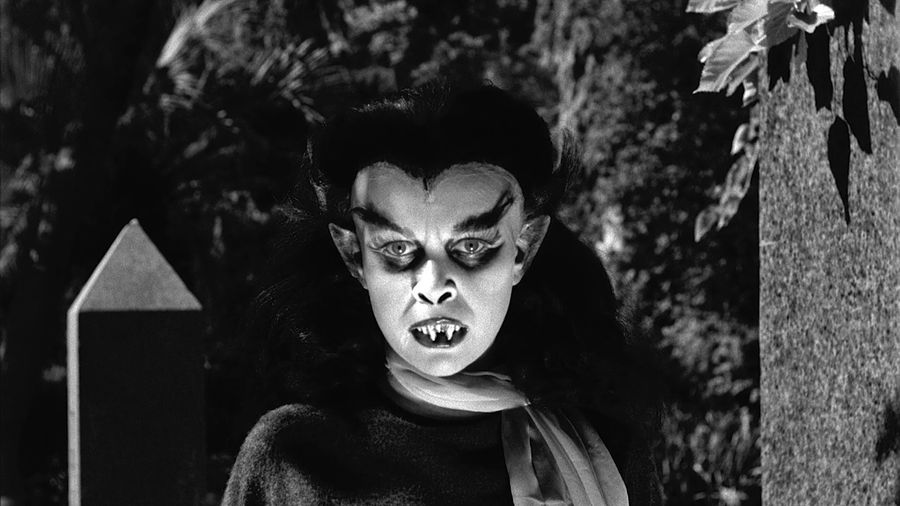 A girl in the guise of a vampire
Source:
Кадр из фильма "Blood of Dracula" (1957)
---
Log in
or
register
to post comments