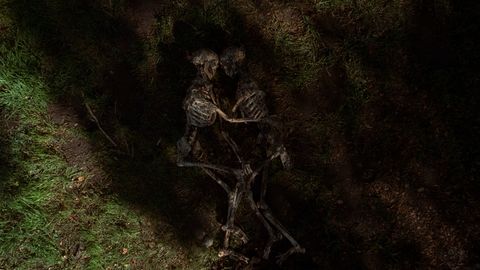 | | |
| --- | --- |
| Added | Wed, 13/04/2022 |
| Release date | |
| Original title | The X-Files (season 6, episode 21) |
| Феномены | |
| References | |
"Field Trip" is the twenty–first episode of the sixth season of the TV series "The X-Files". He belongs to the "monster of the week" type and is not related to the main "mythology" of the series.
Agents Mulder and Scully investigate the mysterious death of a couple of lovers, from whom only skeletons remain. They discover giant mycelium secreting substances that cause agents to hallucinate: two separate episodes that eventually merge into one common vision. As a result, both are rescued by an FBI team led by Walter Skinner.
Phenomena in artwork: Mysterious substance
A huge mycelium secretes substances that can affect the human body. Fungal spores can cause very realistic hallucinations at the same time as paralysis of the whole body. Mushrooms also secrete a liquid similar in composition to gastric juice, with which they digest their victims.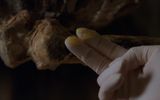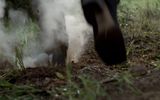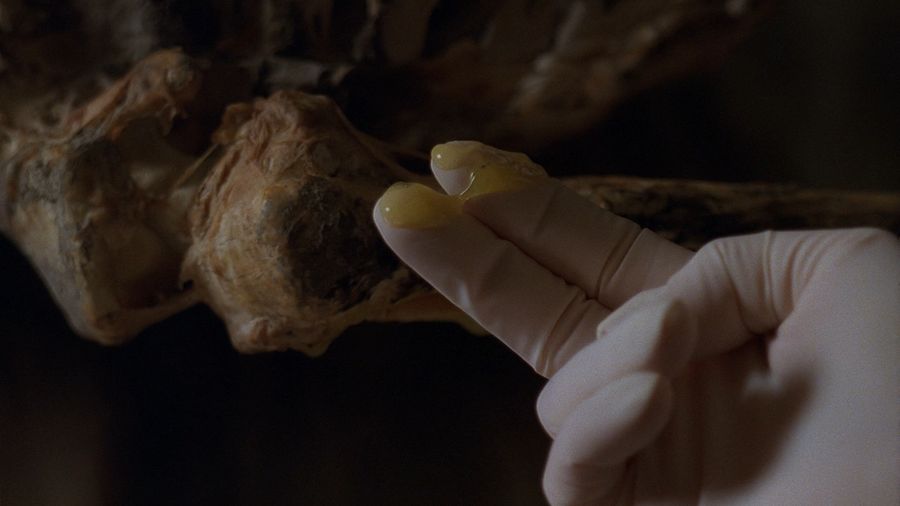 "Gastric juice" of mushrooms
Source:
Кадр из сериала "Секретные материалы" (сезон 6, эпизод 21)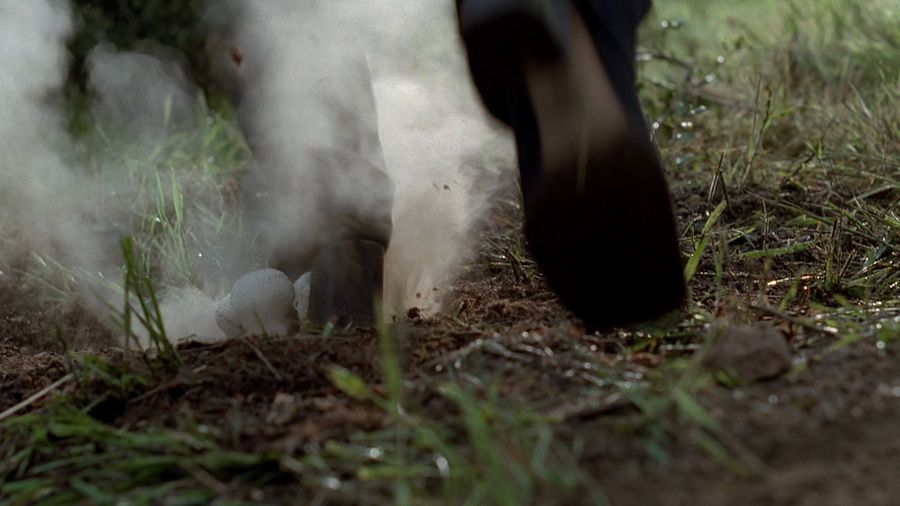 Fungal spores that cause hallucinations
Source:
Кадр из сериала "Секретные материалы" (сезон 6, эпизод 21)
Phenomena in artwork: The Alien
In Agent Mulder's hallucination, a short gray alien with a big head, huge black eyes and a small mouth appears. Unlike classical representations, you can count five fingers on his hand instead of four.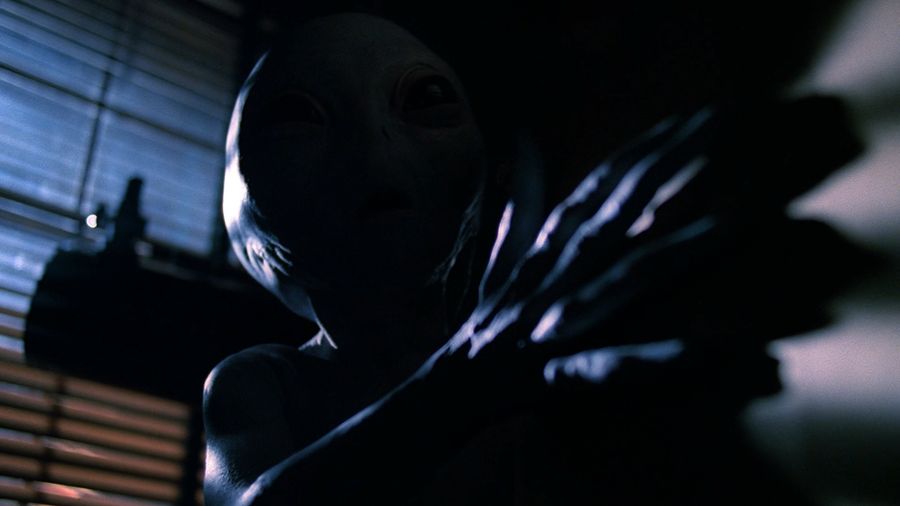 The alien from Agent Mulder's vision
Source:
Кадр из сериала "Секретные материалы" (сезон 6, эпизод 21)
---
Log in
or
register
to post comments