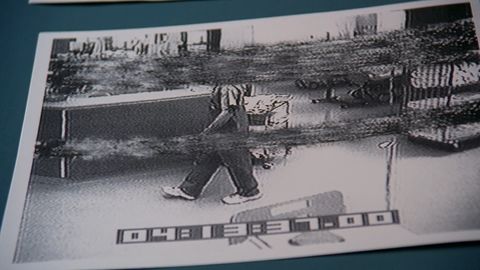 | | |
| --- | --- |
| Added | Tue, 02/02/2021 |
| Release date | |
| Original title | The X-Files (season 4, episode 13) |
| Феномены | |
| References | |
"Leonard Betts "is the twelfth episode of the fourth season of the X – Files. The episode belongs to the "monster of the week" type.
In Pittsburgh, Pennsylvania, nurse Leonard Betts loses his head as a result of a collision between an ambulance and a truck. Later, Betts ' decapitated body leaves the morgue, kicking down the refrigerator door and knocking out the night watchman. Mulder and Scully find Betts ' head among the medical waste. Scully decides to perform an autopsy on her head, but stops when she opens her mouth and eyes. Mulder goes to Betts ' apartment, where he finds the night watchman's crumpled, bloody clothes. As the agent leaves, Betts, who has grown a head, rises from the iodine-filled bathroom.
Mulder interviews Betts ' former partner, Michelle Wilkes, who says that Betts was unsociable, but had a phenomenal ability to recognize cancer patients. After polymerizing Betts 'head, the agents make a cut and discover that the front of Betts' brain is affected by cancer beyond any imaginable limits. An old acquaintance of Mulder's, Dr. Chuck Burks, takes a photo of the aura of a cut-off of Betts ' head, according to which Betts is alive.
Scully discovers that Betts ' fingerprints belong to a man named Albert Tanner. The agents head to the home of Tanner's mother, who tells them that her son was killed in an accident six years ago. Meanwhile, Michelle Wilkes finds Betts working as a nurse at another hospital, but he injects her with a lethal dose of potassium salt. At the crime scene, Betts is discovered by a hospital security guard. After a brief chase, he handcuffs Betts to the car and goes to get help. Betts frees himself from the handcuffs by ripping off his thumb. The next morning, the agents find a portable refrigerator in Betts ' car, where the removed cancer tumors are stored. Mulder suggests that the tumors are necessary for Betts to maintain life.
After discovering that Betts ' car is registered to Elaine Tanner, agents search her home. Tanner tells them that her son has always been "different from the others" and if he killed someone, "he had a good reason." Betts, meanwhile, kills a bar patron to remove his cancer-stricken lung. While in the warehouse of household items, Betts gets rid of his old body, growing a new one. When Betts tries to escape from the agents, his car explodes, and it seems that he is killed. Scully assumes that Tanner faked his death, but after exhuming his grave, it turns out that Tanner's body is in a coffin. Mulder also believes that Betts can restore not only parts of his body, but also the entire body.
At her mother's insistence, Betts removes a cancerous tumor from her body, then calls an ambulance. The agents who were watching Tanner's house meet the paramedics. Scully goes to the hospital with Elaine, but upon arrival, she realizes that Betts is hiding on the roof of the Ambulance. Betts attacks Scully and apologetically tells her that she "has what he needs." Shocked, Scully realizes that she has cancer. After fighting Betts, Scully kills the mutant by firing a defibrillator into his head, but is left shaken by the thought of the disease. Scully later wakes up in the middle of the night at her home to find her nose bleeding.
Phenomena in artwork: Paranormal abilities
Leonard Betts has the ability to regenerate any part of his body, as well as grow his own copy inside himself. After his head is torn off in a car accident, his body goes home on its own from the morgue and grows a new one there. The head also shows signs of life: it moves its eyes and mouth.
An image of Betts ' severed head, taken using Kirlian technology, shows an "energy trace" of the torso, which is inexplicably perceived by Agent Mulder as proof that Betts survived the car crash.
Betts ' body is made up of cancer cells and somehow controls the process of their division. To regenerate tissue, it needs to feed on other people's cancer cells.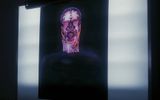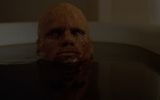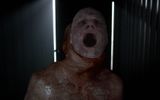 The" energy trace " of the torso in the photo of the severed head
Source:
Кадр из сериала "Секретные материалы" (сезон 4, эпизод 12)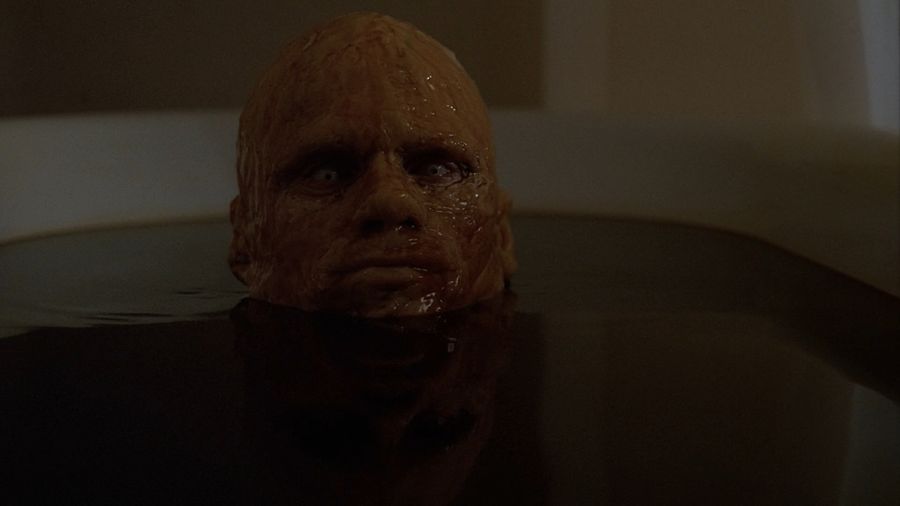 Source:
Кадр из сериала "Секретные материалы" (сезон 4, эпизод 12)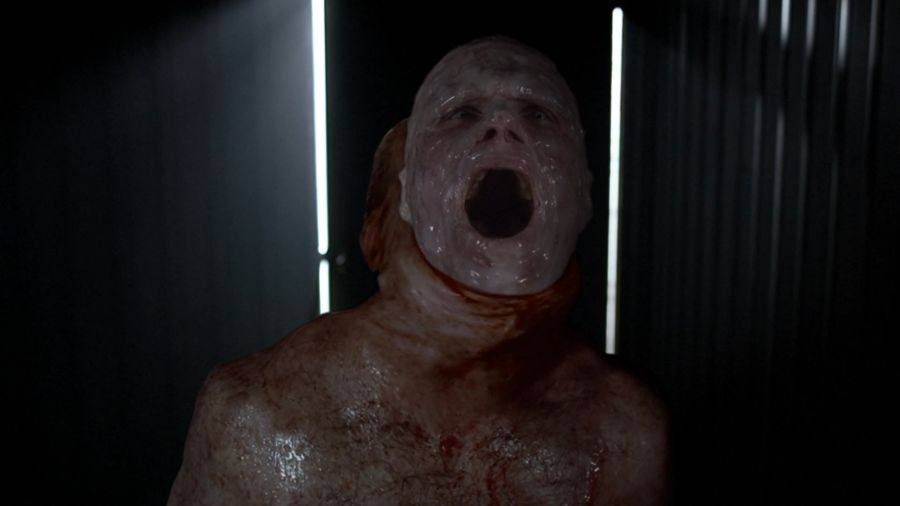 Regeneration of the whole body
Source:
Кадр из сериала "Секретные материалы" (сезон 4, эпизод 12)
---
Log in
or
register
to post comments