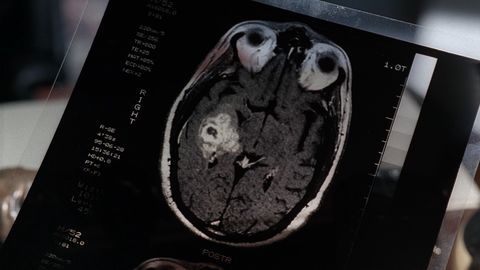 | | |
| --- | --- |
| Added | Tue, 06/07/2021 |
| Release date | |
| Original title | The X-Files (season 5, episode 8) |
| Феномены | |
| References | |
"Kitsunegari" (translated from Japanese – "Fox Hunting") is the eighth episode of the fifth season of the X-Files series, which belongs to the "monster of the week" type and is not related to the main "mythology" of the series. The episode develops the story that began in the seventeenth episode of the third season of the series.
Mulder and Scully investigate the escape from prison of the murderer Robert Modell, nicknamed "The Pusher", who has the ability to bend people to his will. During the investigation, it turns out that the Pusher has a twin sister who has the same abilities.
Phenomena in artwork: Telepathy
The antagonist of the episode, Robert Patrick Modell, who calls himself "The Pusher", has the ability to inspire people with his will and force them to perform actions that he needs. Unlike hypnotists, who cannot force people under hypnosis to act in a way that they would not normally do, Modell's victims break through internal barriers and can harm others or themselves. He often uses his voice for suggestion, but this is not necessary: an inscription or just a look also works. The victim is aware of his actions, but "as if he is looking at himself from the outside" and cannot resist the will of the attacker.
The reason for the appearance of paranormal abilities in Modell was a fatal disease – a malignant tumor in the temporal lobe of the brain.
In the eighth episode of the fifth season, Modella's twin sister appears, demonstrating similar abilities. During the investigation, it turns out that her brain is affected by the same disease.
---
Log in
or
register
to post comments