| | |
| --- | --- |
| ID | #1638357725 |
| Added | Wed, 01/12/2021 |
| Author | July N. |
| Sources | |
| Phenomena | |
| Status | |
Initial data
Initial information from sources or from an eyewitness
Near Sosnovoborsk, a fisherman discovered an animal unknown to scientists. An unknown animal was discovered by a fisherman near Sosnovoborsk. People say it crawled into the man's mitt. And now public figures from an organization that studies incomprehensible phenomena carry something to different scientists to understand what it is and where it came from. Today, Daria Sennikova also tried to solve this riddle with biologists.
When Andrey first saw this, he was extremely surprised, although, he says, he has seen everything in his life. A mysterious creature with a matchbox, according to a specialist in anomalous phenomena, was given to him by Krasnoyarsk Tamara, for study.
We caught this something in the Esaulovka River, near Sosnovoborsk. Tamara says she doesn't know how her relative managed to catch it: either it crawled into the man's mittens by itself, or the fisherman accidentally scooped it out of the water with his boot. Only here he crushed the animal, out of harm's way.
At first, public activists say, they thought that Kesha was a mutant of the chick embryo, because, according to them, one of the poultry farms is located just near the place where he was found.
Kesha has already been shown to dozens of specialists. But none of them, says the researcher of strange phenomena Andrey, could not determine what it is. It doesn't look like a fish or a bird — the shape of the skull is strange, there is no beak or fins.
Today we arranged a meeting for researchers of strange phenomena with specialists of the Krasnoyarsk Institute of Biophysics. Biologist Egor Zadereev is skeptical about everything abnormal. Even on the phone, he said: the Sosnovoborsky find has ancestors from the animal world. But when I looked at the animal with my own eyes, I said: it's impossible to immediately determine what it is.
Well, social activists say they will still get to the bottom of what kind of mutant this is. And they are already contacting Moscow geneticists to conduct tests based on the materials.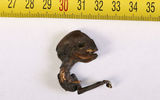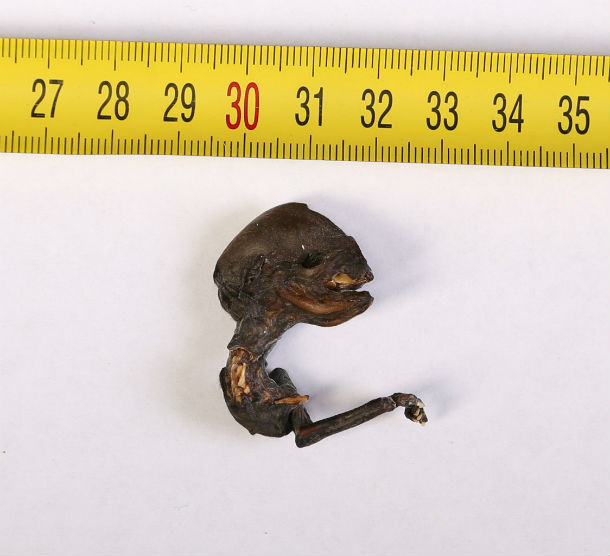 Phenomena:
Unknown creatures
The Alien
Source:
zaberaj.ru
Phenomena:
Unknown creatures
The Alien
Near Sosnovoborsk, a fisherman discovered an animal unknown to scientists
24 Aug. 2015
Author: Alyona Sedletskaya
Source:
youtube.com
Hypotheses
List of versions containing features matching the eyewitness descriptions or material evidence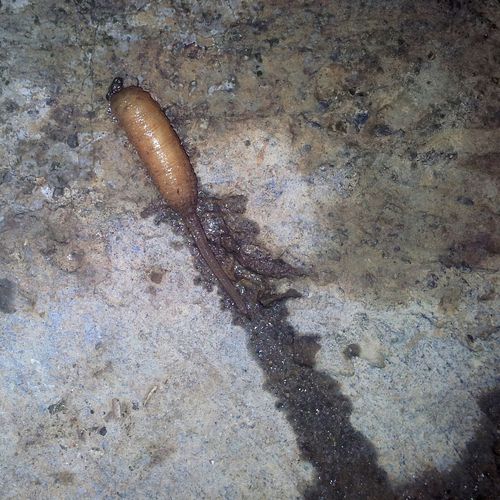 There are a huge number of different living organisms on our planet. According to recent estimates, the number of species of organisms on our planet is approximately 7-10 million. However, only 15% of the data are described today.
According to the calculations of Canadians, 2.2 million species live in the world's oceans, 6.5 million on land. There are only about 7.8 million species of animals on the planet, 611 thousand fungi, and 300 thousand plants.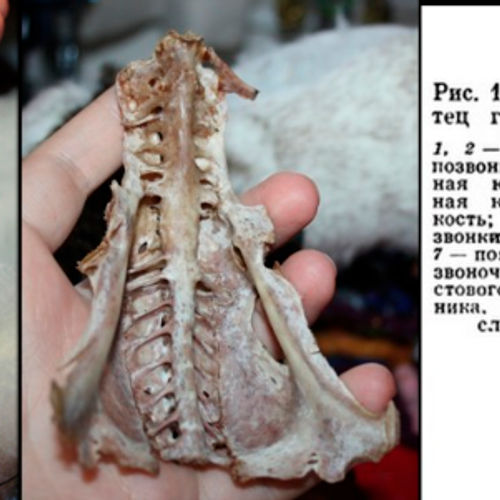 Because ordinary people are rarely familiar with the nuances of postmortem changes in organisms, it can often take them for something mystical.
Gray meat flies eat rotting tissue, leaving a sharp edge. This explains the "surgical" removal of organs and parts of the skin. However, such behaviors of the flies many take for the interference of aliens or attacked by unknown creatures.
The main signs of this injury:
Investigation
Versions testing, their confirmation or refutation. Additional information, notes during the study of materials
It is probably a part of the body of some famous creature that has changed its appearance as a result of posthumous changes.
Resume
The most likely explanation. The version, confirmed by the investigation
Not enough information
---
Log in
or
register
to post comments