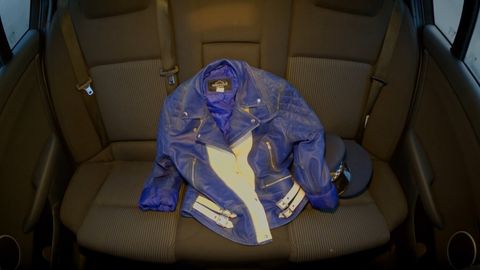 | | |
| --- | --- |
| Added | Sat, 09/04/2022 |
| Release date | |
| Original title | Wellington Paranormal (season 4, episode 3) |
| Феномены | |
| References | |
The third episode of the fourth season of the series is called "Entanglement" (orig. "The Coolening").
After a high school performance, Minogue and O'Leary confiscate a blue leather jacket from a student. It turns out that the jacket makes its owner a cool, but aggressive rebel. Not sharing the jacket, Minogue and O'Leary fight over it at the police station. Having separated them, Sergeant Maaka and Officer Parker discover that the jacket once belonged to the "Infamous Roland", a dancer who lived in the 1980s.
The investigation, and then the jacket itself, lead Minogue and O'Leary to a second-hand store, where they find a pair of gold satin trousers that belonged to Roland's rival Edmond Egmont. Maaka convinces the ghosts living in the garments to end the feud and free Minogue and O'Leary.
Phenomena in artwork: Ghost
The police discover items of clothing (a jacket and trousers with sequins) possessed by the spirits of dancers who once died in them. At least the pants are able to move independently and even attack people. Both items change the personalities of those who wear them, bringing them closer to the characters of the former owners and making them more "cool". At the same time, the new owners acquire skills that they did not have before: they dance, skate, deftly handle weapons.
With the help of a spell of the Maori Indians, the police manage to summon ghosts living in clothes and visualize them. They look like glowing translucent figures, and their appearance and clothing correspond to the appearance they had before death. Ghosts can hover in the air, talk and interact with the outside world – at least, make a person dance against his will. Through negotiations, it is possible to reconcile the ghosts, after which they go to the afterlife.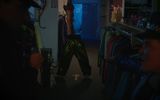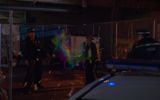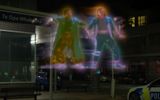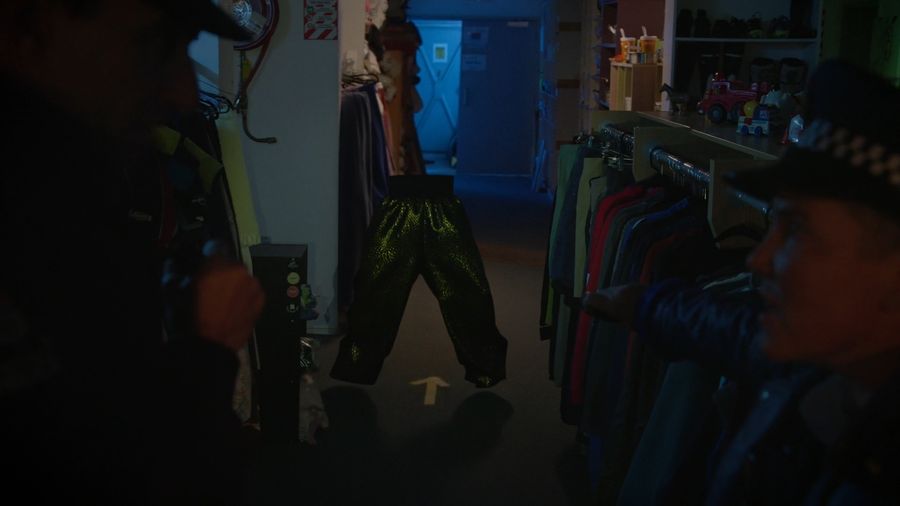 Source:
Кадр из сериала "Wellington Paranormal" (сезон 4, эпизод 3)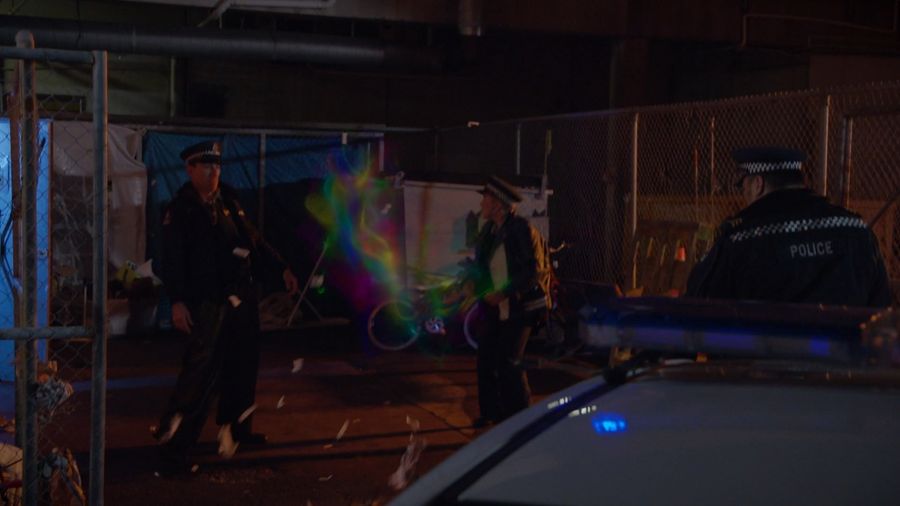 The ghost comes out of the possessed pants
Source:
Кадр из сериала "Wellington Paranormal" (сезон 4, эпизод 3)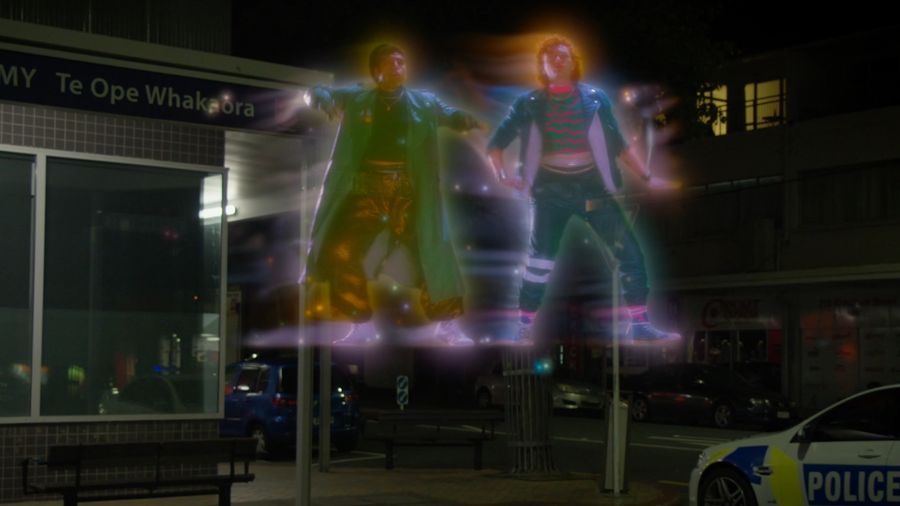 Source:
Кадр из сериала "Wellington Paranormal" (сезон 4, эпизод 3)
---
Log in
or
register
to post comments