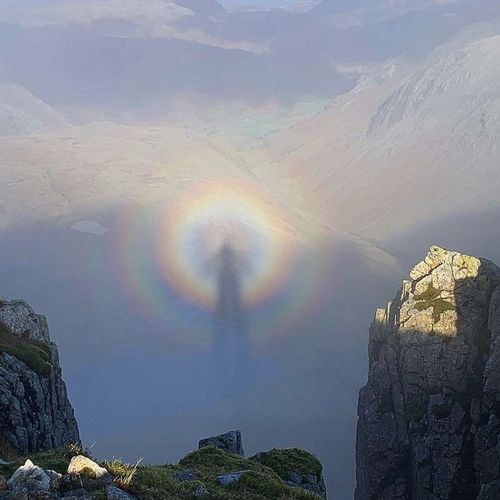 | | |
| --- | --- |
| Added | Wed, 15/12/2021 |
| Источники | |
| Дата публикации | |
| Феномены | |
| Версии | |
Briton Thomas Swallow went hiking in the Lake District and did not expect that climbing Great End Mountain would bring him a mystical experience. Climbing to the top with a height of 911 meters, he suddenly saw a "ghost".
The shadow of a man hung right in the air, greatly shocking the experienced traveler. It took him a few minutes to realize that this was the Brocken Ghost. This is the name of a rare natural phenomenon when a person's shadow falls on clouds in the direction opposite to the sun. The head of such a figure is often surrounded by shining rainbow rings, as water droplets in the cloud refract and scatter sunlight.
The Brocken ghost may look very large, but it is an optical illusion. The observer's shadow falls on water droplets located at different distances from the eye, which makes it difficult to perceive depth. Moreover, due to the movement of the cloud layer and changes in its density, the shadow may appear to be moving.
"I was a little taken aback. It was a strange, surreal and really beautiful moment," the man said. —I've never seen anything like this before."
The phenomenon is usually observed on cloudy days at sunset, and Swallow saw his "ghost" at just such a moment.
"It was a cloudy day, so the clouds were rising to the top of the mountain. I saw moisture particles in the air, looked up and saw my shadow in the middle of the rainbow," he recalls.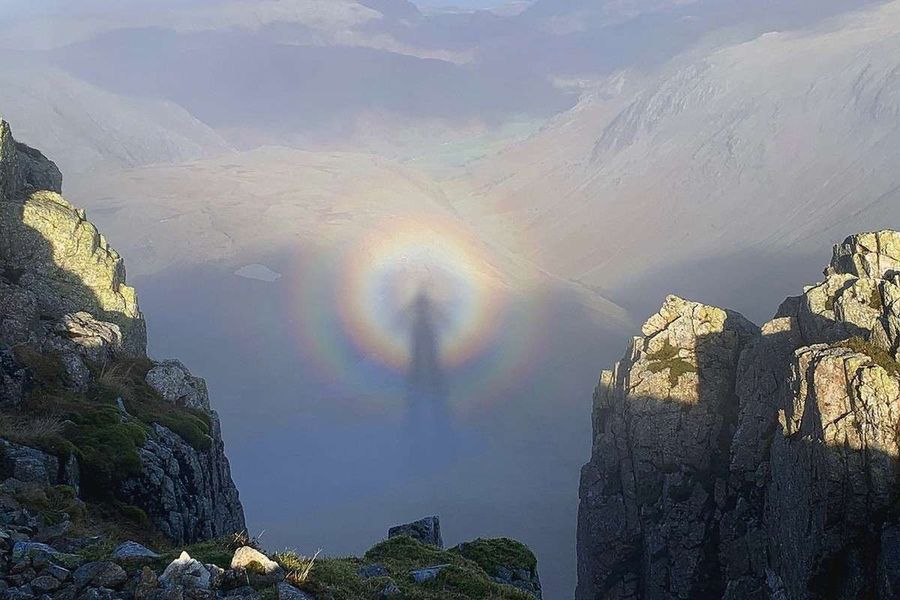 Source:
zaberaj.ru
Новости со схожими феноменами
Новости со схожими версиями
---
Log in
or
register
to post comments